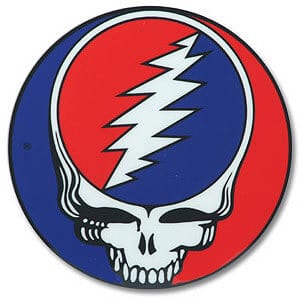 Just as the Grateful Dead earned followers who called themselves "Deadheads," I've become a loyal follower of Hubspot and am proud to announce the formation of their followers called HubspotHeads.
Why follow Hubspot?
Quite simply, I've found that they are the kings and queens when it comes to inbound marketing. Ultimately, they are trying to sell you their closed-loop inbound marketing software, which is very sweet by the way; but as a result of attempting to generate leads (or inquiries), they make available a ton of great information that anyone involved in marketing a school should read.
How do I become a HubspotHead?
In order to begin your indoctrination as a HubspotHead, you should begin checking out Hubspot's Inbound Marketing Blog. There is new content posted to the blog at least a couple times a day and I can tell you from first hand experience that the information is top notch. There is so much information that you could be busy there for a while…my advice is take your time and enjoy the content.
The next place I would turn is to their suite of free tools that helps you measure and analyze your marketing efforts. The tools are available at Grader.com and include a website grader, Facebook grader, Twitter grader, and blog grader to name a few.
Your next step to becoming a HubspotHead is to read the book, Inbound Marketing: Get Found Using Google, Social Media, and Blogs, which is authored by the co-founders of Hubspot, Brian Halligan and Dharmesh Shah. I highly recommend the book and found that it offers a great background and explanation of inbound marketing.
The final step to become a HubspotHead is "attending" Hubspot's Inbound Marketing University (IMU). IMU offers training and certification for internet marketing professionals for free. They offer 16 classes that you can either view as a slideshow or through iTunes. Most classes also have a reading assignment and case studies to help you gain a complete grasp of inbound marketing, whether you use Hubspot's software or not. I completed the IMU training and proudly passed the certification exam – I am now an Inbound Marketing Certified Professional and recommend that anyone attempting to market a school do the same. While I have no intention of using the certification to become a consultant, the information that I learned for the exam is used daily in my marketing efforts for my school.
I hope I've convinced you to follow the path toward becoming a HubspotHead. If you're still in doubt, let me know in the comments section below.
Now all that's left to do  is smile, smile, smile!